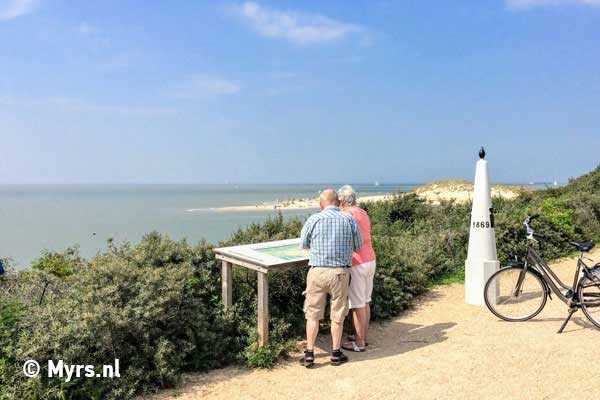 Het Zwin is a protected nature reserve in the surroundings of Cadzand at the border between Flanders and the Netherlands, in the Belgian communeity of Knokke-Heist and the Dutch community of Sluis.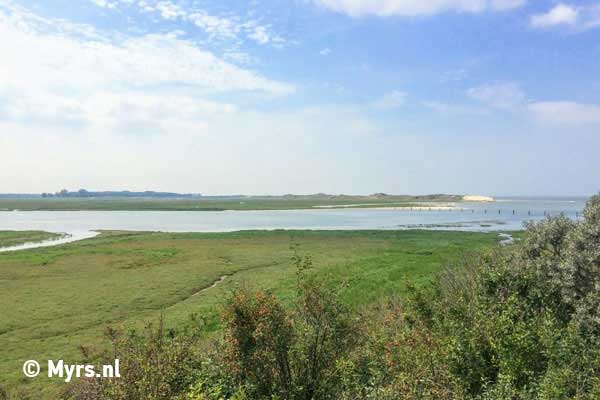 It is captured between the dunes and a high dike and gets via a ditch in connection with the North Sea. Het Zwin is the last remains of the historical access channel to the medieval Bruges. The nature reserve extends over a coast length of about 2,3 km. The reserve has a surface of 158 hectare. It consists of a dune line with behind salt flats and marshes.
Intertidal area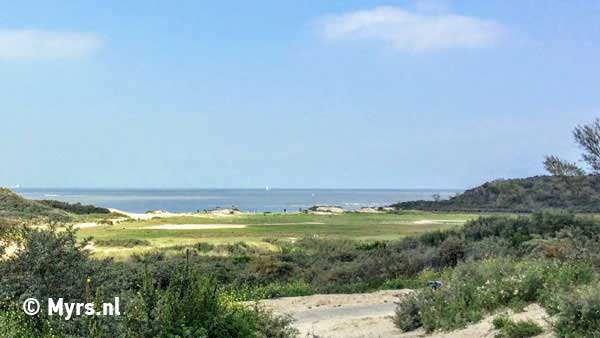 The Wadden Sea of Het Zwin and its surroundings is a very important area for flora and fauna. Tradtionally certain coastal areas as Het Zwin are used by migratory birds for the foraging. The large variety on plants and animals in such a wadden sea area has certainly to do with this.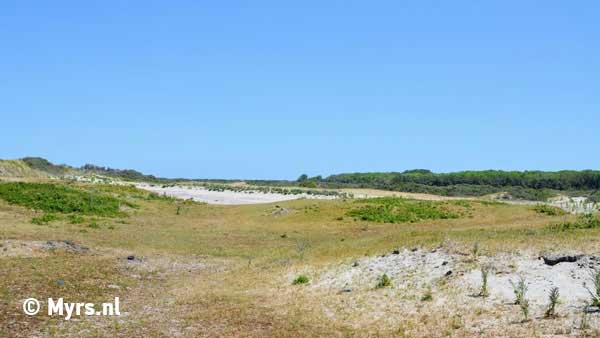 Twice a day a large amount of sea water is streaming into the area at high tide. That's why we call the Zwin an intertidal area. This salty water is taking care of very special circumstances and it creates a unique biotope: flats and marshes. Because of this Het Zwin has a particular richness at plants and it is a paradise for birds. Het Zwin isn't only an ideal breeding range for plenty of bird species, but also for lots of migratory birds following the coast line it is also an important stop at their long journey.
Walks
Naturally one could visit the nature reserve Het Zwin. Guided walks are organized regularly. You could make a guided walk as well as from the Dutch side of Het Zwin, as via the Belgian side.
A visit at the Dutch Zwin is absolutely worthwhile. You could park here by car or by bike, and shortly after visiting the nature reserve. Guided walks are organized as well.
The Belgian part of the nature reserve Het Zwin could be reached via visitor center Het Zwin. Het Zwin is obviously most known for its rich diversity at birds. More than half of all bird species observed in Belgium, could be found in Het Zwin. You find lots of birds because the reserve is the transition between sea and land and in this way accommodate as well as sea- as landbirds. The sea brings daily large amounts of food forward (molluscs, plankton, crustaceans) and the higher situated marshes are an ideal breeding range, safe against inundations and beasts of prey. The conservator of Het Zwin could give you possible explanation about the breeding and the migration, and the bird wanting to hibernate.
Dogs are not allowed in the Zwin Nature Park.