Sincfal - VZ702 - Cottage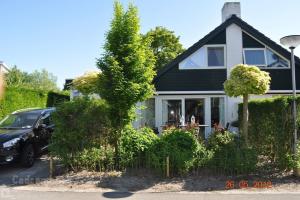 An unforgettable beach vacation in Zeeland is guaranteed if you rent this cozy and luxurious 4-person holiday home in Cadzand!  The semi-detached holiday home is fully equipped and includes a dishwasher, washing machine, and dryer. It is located only 200 meters from the beach. Cadzand is the most southern seaside resort of the Netherlands, on the border with Belgium. A visit to one of the historic cities of Bruges, Ghent, or Knokke should certainly be on your agenda. However, Cadzand itself will also offer you a lot of fun due to its many restaurants and terraces, both in the village and on the beach. The beaches of Cadzand are among the most beautiful beaches that the Netherlands has to offer. You can stroll or sunbathe, or just be active by going on a long hike on the beach or by practicing water sports.In addition to the many hikes, there are also many cycling routes that will lead you along the coast, through the dune areas, and over the country roads to several characteristic villages. A visit to Het Zwin is certainly worth it, it is a mudflats region with a lot of flora and fauna, meaning that it is a true paradise for birds. You can visit Het Zwin yourself, but there are also guided hikes quite frequently.If you are looking for a wonderful vacation with your partner or the whole family in Zeeland, then you are at the right place in Cadzand, where this cozy holiday home can be rented for up to 5 people.
Holiday home for 4 people at 200 meters from the beach in Cadzand
For information and reservation
Search & Book
Sincfal, Cadzand
tel. +31 118 744 025
web.
More information