Het Warenhuis - Museum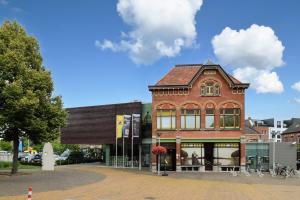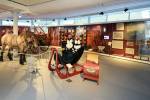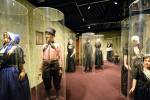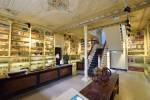 At the Regional Museum of Axel, you'll gain a vibrant insight into the way of life of Axel's residents between 1850 and 1950. The pinnacle of the exhibit is the collection of local traditional dress.
Farmhouse Room
The expansive collection includes elements such as a modern representation of a classic farmhouse interior and an iconic display of agricultural tools and implements.
Local Attire and Accessories
The museum's main collection offers a comprehensive view of the traditional Axel dress, along with matching jewellery. Additionally, various coaches, carts, and carriages are on display.
Various Premises
The museum houses two buildings that are designated as national monuments, featuring unique, recently restored ceiling, wall, and floor paintings. The museum is designed to welcome visitors of all age groups. Besides the main museum, there are also two 'satellite locations' within walking distance: the Axel City Mill dating from 1750 and the Axel Water Tower from 1936, both also carrying the status of a national monument.
For information:
Markt 2, Axel
tel. +31 115 562 885
web.
Website